Welcome
to the world of Acwits
We are the one shop solution for all your IT & Digital Marketing Needs.
Acwits is leading Website Designing, Mobile App Development & Digital Marketing Company in Delhi NCR.
Social Media Marketing
The most power mode now a days to advertise your brand or raise your community, Get social to get ahead.
Software Development
With the team of versatile developers, we can build your Customized softwares and ERP's on all major technologies.
Web Development
Your website is the face of your business to the world and we know how to maintain international standards for your global office.
Mobile App Development
Hand held devices are the best buddy of this generation, So get a customized App from ACWITS and capitalize the market.
E-commerce
One should know how to fill the bridge of manual shopping and online shopping, we make your online portals as beautiful as your shop.
Brand Building
Being in the market and still not recognised as a brand? Leave this to Acwits, for your customised branding solutions.
How We Work
Step 1
Client Meeting
We give personal attention to our clients for understanding their requirements. To build a desired product we need to be on the same page, that's what ACWITS believe.
Step 2
Concept Framing
As per the understanding we strategise a plan of action, and sends a list of requirement to our client along with timelines of the project.
Step 3
Development phase
Unlike other companies, we have a habit of involving our clients into the development phase becouse you are the one who exactly know what you want.
Step 4
Product Delivery
The first and basic thing about delivering a product is making sure we deliver a tested "desired product" and most importantly delivering it within the timelines we committed.
Facebook Services
Facebook is most widely used Social Media platform in the world today. Whether you have to promote an 'Artist or a Company, a Local Business or a Brand' facebook is the platform for you. Facebook has crossed 200 million monthly user in India (1.5 Billion across the globe). So you exactly know where to market your Products/ Services/ Organization. Acwits is a leading Digital Marketing Company in Delhi NCR, who can draft a marketing campaign for you and "NAIL IT ON FACEBOOK"
SEO and AdWords Services
Search Engine Optimization (SEO) Strategy is now a days more important to increase traffic or visitors on website. AdWords (PPC) is a paid advertising service provided by Google for businesses wanting to display ads on Google and its advertising network to get more traffic and conversions for own products or website from selected location. ACWITS offers complete package of SEO services, SMO services and PPC services as per client requirement.
Twitter Services
Twitter is a platform used by the Brands to maintain their image, this platform allows you to pinpoint a person/ community/ organization/ brand. This platform does not consist of a high audience size as facebook, but it has a refined audience. Grow your community and experience the power of Twitter. A bit expensive for marketing but definitely a result oriented one. Most importantly you must be active or allow ACWITS to be active on your behalf.
Our Clients They Count On Us
Awesome Feedbacks What makes us proud
Thanks to entire Acwits team, my website look perfect in design and responsive, reader are completely thrilled the way its designed by Acwits. You guys did a great job to make it happen. Best of luck guys
Acwits did a commendable job in recreating our psychometric assessment portal in quick time. The new version that they created was appreciated by all our clients, especially for the user interface. Their ability to turn around requests quickly is a huge asset for our work. Our best wishes to Acwits.
Good to see an young and creative Indian start up emerging so strong and delivering projects of international class and standards. keep up the good work team. AQG wishes you all the success in days to come!
They always have time for clients & solutions for there problem. I can really feel the positive vibes since I handed over my social media marketing to you guys!
We Serve In
Technologies

.net
Most Secure & Reliable Development Language

Android
Most Popular Mobile Operating System Today

HTML
It build basic Website pages.

Angular
Fastest User Interface Framework

Java
Foundation for development of Website

PHP
It's open source scripting language
Social Media Platforms

Facebook
World's Biggest Social Media Platform

Twitter
Perfect Brand value platform.

LinkedIn
Perfect platform for Professionals.

Youtube
Most Recommended platform for Videos

Pinterest
Imaging platform to provide SEO values.
Instagram
Click & Share with Relevant #HashTags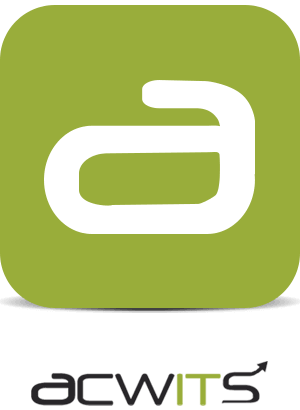 Acwits is a new way to fund creative projects, each and every project is the individual creation of someone like you. We work according to synopsis and requirements of the client and believe in making a tech-friendly environment so that user can use the latest technology to maximal output.