Software Development Company in Noida, India - Best Solutions for Web Application and ERP & CRM Software
If Websites and web apps are the heart of the business then Admin apps are definitely the soul of the business. Admin apps are the ones which help you bring out the best of your resources by planning your activities and staffing on it (ERP) and side by side maintain a healthy Customer relations with your clients (CRM). With the team of versatile developers Acwits is the place where we fill up the gap of your technical need and desires. We craft all your ideas and requirements into an amazing desired software. Have faith on ACWITS, best Software Development Company in Delhi NCR.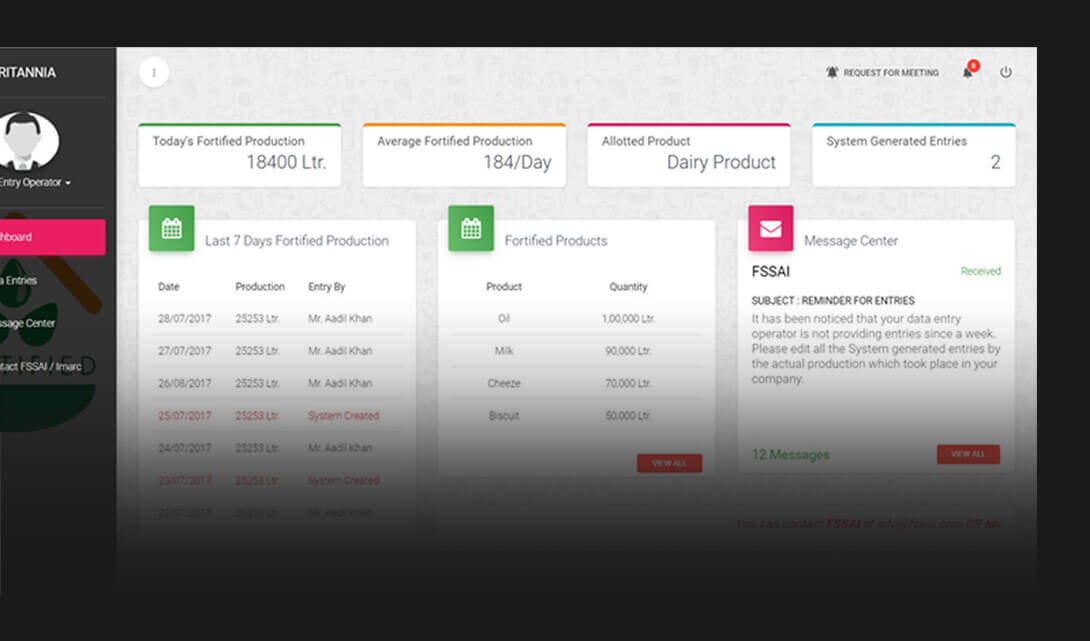 Brain Storming/Requirement analysis
Brainstorming is a group problem-solving technique which consists of the involvement of all members of the group. Multiple stages of a business can benefit from brainstorming, from identifying your stakeholders to eliciting requirements to requirement analysis. The aim of brainstorming is to generate various new ideas, and to derive from them themes for further analysis. Thus brainstorming is a potent tool during the evolving stage of a project.

Acwits, a Digital Marketing Company in India, provides innovative ideas to the clients to benefit their project as well as their organisation.
Reframing Requirements
Requirements analysis is an IT discipline which is considered to be a key contributor to successful software development. In commonly accepted software development practice, requirements analysis takes place before designing, and designing is supposed to happen before coding and testing. Some kind of document is supposed to come out of requirements analysis.

Acwits, a Web Development Company in India, creates an effective documentation based on the needs of the clients and then work on them to provide useful software development solutions.
Technology Choice
Modern websites are developed with a myriad choice of technologies. The factors that dictate the selection of a specific technology include the experience and team talent of the vendor company, cost of development and licensing as well as the client's website performance, maintainability, scalability and internal guidelines. Acwits Solutions LLP, as an eminent Web Development Company in India offers sundry options of technical language platforms like .net, java, php, react, node js etc. to build and develop websites, wherefrom our client can choose the right technology that meets their inherent business requirements and characteristics.
SDLC (Software Development Life Cycle)
Software Development Life Cycle (SDLC) is a procedure used by a software organisation to design, develop and test high quality software. It comprises of a thorough plan which describes how to develop, maintain, replace and alter or improve specific software. The software development life cycle defines a technique for enhancing the quality of software and the overall development process.

Acwits, a Web Development Company in India produces high-quality software that meets or exceeds customer expectations, reaches completion within times and that too within cost estimates.
UI/UX Designing
UI (User Interface) Designing denotes the mechanisms such as the input and display method used when the user needs to interact with the viewing device, and UX (User Experience) designing is the experience obtained by the user using such services.

UI and UX work hand-in-hand with each other. It is necessary to enhance the quality of the UI to enhance UX.

Acwits, a Web Development Company in India are demanding UI / UX designers who can design interfaces and services that are easy to use.
Functionality Development
The term functionality, in information technology, represents the sum total or an aspect of a product like a computing device or software application that can be applied to leverage a user. Functionality development of a product is imperative for marketers to identify a product feature and enable augmentation of user capabilities. We at Acwits Solutions LLP, a renowned Android App Development Company in India, develop customized functionality for your website, widget or any android app module by appending new functionality, modifying existing functionality or integrating one with third-party applications.
Software Testing
Software testing is recognized as an activity to detect and compare the actual results with the expected results and to safeguard the software system from the origination of any defect. It integrates a software or a system component execution process to assess properties of interest. Our Mobile App Development Company in India, at Acwits Solutions LLP, specializes in independent software testing solutions like Functional Testing, Compatibility Testing, Regression Testing, Mobile Apps Testing, Performance Testing, Security Testing, Compliance Testing, Game Testing, Test Automation and Test Advisory Services.
Hosting & Installation
Hosting is an online rostrum that houses the complete data of your business website. Hosting is ideally a computer application that works on high-speed Internet to enable quick loading of your website. We at Acwits Solutions LLP, a frontrunning Web Development Company in India, provide comprehensive web hosting and installation services at affordable prices and with 24X7 live technical support. Our web hosting experts are skilled to assist you with every facet of your web hosting experience with unmatched insight and clarity.
Technical Training Sessions
Acwits Solutions LLP, a promising Digital Marketing Company in India, offers top-tier technical training to help your organization reach their learning goals. As a great training providing company, we offer exemplary training sessions contingent on extensive and proprietary analysis and research of company best practices. We scrutinize the experience, expertise and capabilities of numerous learning domains to develop unique and innovative technical training methods and curriculum. Our goal is to provide in-depth training across various industry verticals and deliver to create an energy-efficient marketplace for learning.
AMC
AMC stands for Annual maintenance contract whereby a company charges some lump sum amount for specified products and services from their customers over a fixed period of time. Acwits Solutions LLP has proved to be a Digital Marketing Company in India of the first rank that offers all-inclusive AMC management software services keeping track of AMC renewals and closures. With our AMC solutions, you can, other than AMC, manage Preventive Maintenance Contracts, Product Delivery Calls, Business Promotion Calls, and Complaint Service Calls for all products and services affixed with warranty and regular servicing contracts.