Web Development Company in Noida, India - One Stop Solutions for All Website Design & Development Needs
It's a saying in this digital era that websites are your shop which can be accessed from any part of the world any time (365*24*7). With internet spreading its wings all over the world, people are keen to know about you and your business while sitting at their homes only. Website should be attractive enough to hold the eyeballs of the visitors, meanwhile it should be informative enough to explain your business appropriately. Acwits is best Web Design & Development Company in India provides most innovative designs to hold your audience.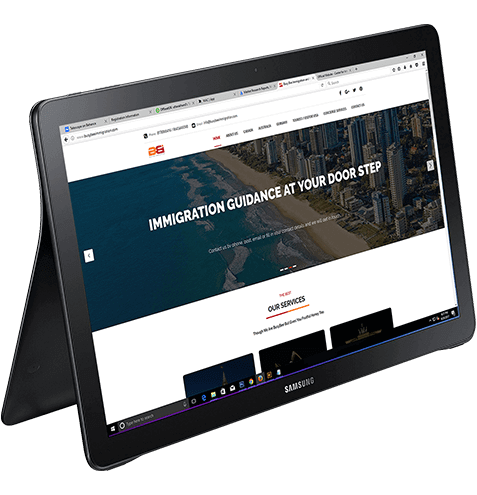 Choice of Development Technology
The choice of technology that you make for building your website has a long-term impact on your website. Therefore, many factors must be taken into consideration. Some such deciding factors ought to be the experience and the team talents of your vendor, performance, maintainability and ease of scalability of your website, and development and licensing costs. Acwits Solutions LLP is a renowned Website Development Company in India that helps you choose the best technology for your website.
Wireframes of design
A wireframe is a visual guide representing the skeletal framework of a website. Generally, the content and functionality are laid out on a webpage by making use of wireframes on the basis of the needs and journeys of the users. Before adding visual design and content to a webpage, wireframes are used for establishing the basic structure of the page. Acwits Solutions LLP, the most sought-after Web Designing Company in India, comes up with the best wireframes before starting the actual design process.
Designing approval
The team of developers at Acwits Solutions LLP first comprehends the requirements of its clients and those of the project. Thereafter, it puts in the required hard work along with making the right decisions. The designs that we develop sell themselves and because we walk our clients through the design and also discuss the comments, therefore our sign-off usually goes on very smooth. That gives us an edge and makes us probably the best Website Development Company in India.
Designing
Designing a perfect website is an amalgam of a number of factors. Many different skills and disciplines have to be incorporated in web designing for the production and maintenance of websites. The developers' team at Acwits Solutions LLP possesses sound technical know-how of the finer aspects of designing a user-friendly, smooth and responsive website. Our web designs feature a clean and intuitive UI. That along with their flair for creativity makers Acwits Solutions LLP the single most sought-after Web Designing Company in India.
SEO friendly Development
A website is most likely to be accessed by a myriad of people if and only if it features amongst the topmost results of search engines. How is one supposed to accomplish that? Well, accomplish it the SEO way. Search Engine Optimization (SEO) bestows upon websites the boon of 'better visibility'. There are many a Website Development Company in India but Acwits Solutions LLP affords its valuable clients the convenience of getting SEO friendly websites developed and designed.
Unique Content Creation
A website featuring unique content is likely to draw more visitors than one with either copied or plagiarised content. For two reasons unique content creation is the topmost priority for the team at the best Website Development Company in India, Acwits Solutions LLP. The first is that for a website with unique content, SEO payoff is humungous and the second is that the value received by existing and future readers gives such a website an aura of authority.
Third Party Plugins
A third party plugin is a software component (a small program) which can be added to an existing computer program or software (say, a web browser for instance) for adding a specific feature to the program or enabling added functionality. The third party plugins developed by Acwits Solutions LLP are epitome of customization and compatibility. Being the best Web Designing Company in India, we develop fully functional plugins that enhance the productivity of existing programs and thereby increase your efficiency.
Hosting
Whether you have just started building your first website or already have many websites, the web hosting solutions provided by the best Website Development Company in India, Acwits Solutions LLP, will suit all your needs. We offer shared hosting, Virtual Private Server hosting, dedicated server hosting and cloud hosting services. Providers of high-quality website hosting at affordable prices, we offer a number of web host features including increased disk space and unlimited bandwidth. Our lightning fast servers ensure over 99 percent uptime guarantee.
Professional Id's
A professional ID is an employee ID card that features full authentication of the identity, e-mail address and company details of its holder. The perfect solution for a manager of a business, the professional Ids developed by Acwits Solutions LLP is ideal for organizations seeking the most professional card possible. Our professional Ids feature a clean layout, have room for lots of information and are at par with those developed by even the best Web Designing Company in India.
AMC's
Our AMC programs for web solutions guarantee that your website is continually and consistently updated and your project doesn't go over budget. Our standard array of services within AMC includes content updates, image updates by means of phone or email, 24X7 live support and fault rectification. Acwits Solutions LLP, as a leading Web Development Company in India, integrates the entirety of services you are in need of to secure your website's long-term and short-term success and profitability. Our contract also includes editing, revising or changing existing web pages to stay up with the latest.